Rugs are an easy way to change the look and feel of a room. They can help create a warm and inviting atmosphere or add color and dimension to brighten a space. Jaipur rugs come in various colors and designs, so you're sure to find one that fits your style. Give your home a cozy makeover with a Jaipur Living rug.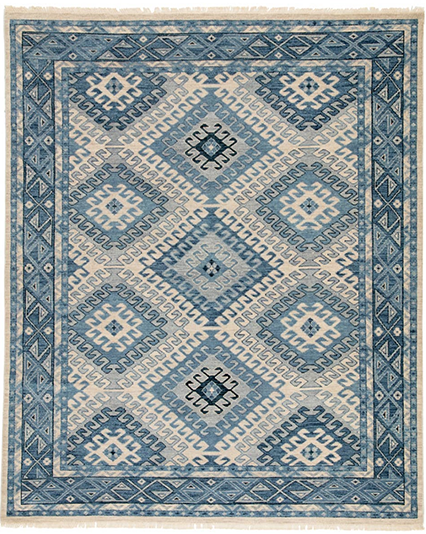 About the Jaipur Living Company
Founded in 1980, Jaipur Living is one of the world's leading producers of hand-tufted rugs and custom carpets. The brand is committed to providing customers with high-quality products and services.
Jaipur Living offers a wide range of hand-tufted rugs, including traditional, contemporary, and tribal designs. Options like the Jaipur Village Hobbs Blue Area Rug and Jaipur Village Karter Blue Area Rug showcase vibrant color palettes that work well in living and dining rooms to elevate the space.
Jaipur Living is committed to social responsibility. Jaipur Living belongs to the Nest Steering Committee. In 2016, the organization launched the Standards at the United Nations and partners with more than 6,000 knotters, rug weavers, and yarn spinners in Rajasthan, India, to craft home decor, like rugs and pillows.
This made-in-India area rug brand is also associated with several non-profit organizations to provide training and employment opportunities for disadvantaged individuals in India.
Why Purchase a Jaipur Living Rug?
Jaipur Living rugs offer multiple benefits for those looking for expertly crafted, dynamic wool rugs. Consider the following reasons for buying a Jaipur rug for your home:
High-traffic areas. A traditional Jaipur Living rug is a good choice if you're looking for a rug for high-traffic areas, like an entryway or living room. While these rugs have a soft feel and elaborate patterns, the wool gives them durability for lots of foot traffic.
Wool-based benefits. Jaipur Living's 100% wool rugs are classic and timeless. They are also made from sustainable material, absorb sound, and provide a warm, comforting atmosphere.
Pattern and color options. Rugs are available in just about any color and pattern you can imagine, so take some time to browse and see what catches your eye and goes with your aesthetics.
When it comes to quality rugs, you really can't go wrong with Jaipur Living. Weavers from Jaipur, India, have been perfecting their craft for centuries, which shows in their work's quality. Jaipur Living is a collector's choice if you're looking for a rug that will last for years.
Features of Jaipur Living Rugs
The features of Jaipur Living rugs set them apart from other options. Jaipur rugs showcase handcrafted construction, natural fibers, and various colors and patterns.
Handcrafted Construction
Handcrafted rugs are exceptional, as they are made with care and attention to detail. Artisans at Jaipur Living use traditional techniques passed down from generation to generation to create these beautiful pieces.
As a result, each rug is unique and has its own story to tell. In addition to their aesthetic value, handcrafted rugs have many practical benefits. They are incredibly durable and last for many years with proper care.
Premium Natural Fibers
Jaipur Living rugs are made with premium natural fibers, which are both soft and durable. This combination of qualities makes them ideal for high-traffic areas like living rooms and bedrooms.
Natural fibers also resist staining and fading, so you can enjoy your rug for many years. Natural fibers are environmentally friendly and sustainable, so you can feel good knowing that your purchase from Jaipur Living is helping to protect the planet.
Extensive Range of Colors and Patterns
Jaipur Living rugs offer an extensive range of colors and patterns to match any aesthetic preference. From rich, jewel-toned rugs that echo the color of autumn leaves to ocean-blue rugs, Jaipur Living has something for everyone.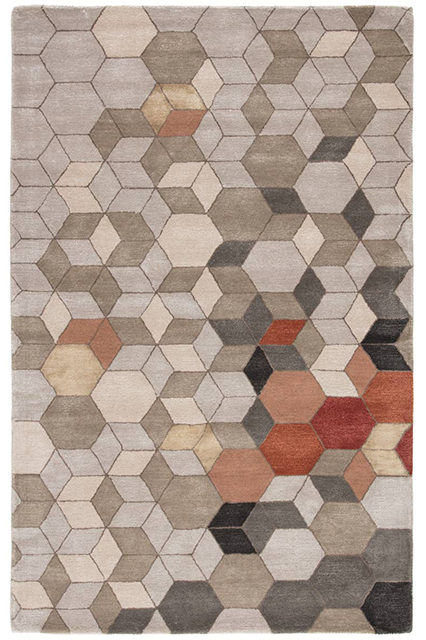 For example, if you are looking for a rug to inject some color into a room with neutral walls and furnishings, you may want to consider a bright or bold pattern such as the Jaipur Genesis GES03 Combs Area Rug. Its geometric design and multiple colors add dimension and appeal to any room.
Or, if you prefer a more subtle look, there are plenty of options in softer colors and tones, like the Jaipur Rize RIZ06 Zaid Wool Area Rug. The versatile black and gray colorway is durable and made from hand-knotted wool, perfect for high-traffic areas like the living room.
How to Buy a Jaipur Living Rug
We understand that ordering a rug can be overwhelming. There are so many options to choose from, and it can be hard to tell if a rug will look good in your home just by looking at a photograph. That's why taking your time when buying a rug is essential.
Follow these steps to ensure you purchase a Jaipur Living rug you'll love and enjoy:
Measure Your Space
Measure the length and width of the area you want to cover and note any doorways or other obstacles that might impact the placement of your rug. Jaipur Living rugs come in a variety of shapes and sizes to suit any space.
For larger rooms, opt for a rectangular or oval-shaped rug. Try a round or square rug if you want to add a pop of color to a smaller space. Once you know the size and shape you need, you'll be able to narrow down your options and choose a Jaipur Living rug that fits your space perfectly.
Consider the Rug Fiber and Pile Height
Jaipur Living offers a variety of fiber options in its rugs, including wool, cotton, and synthetic fibers. The type of fiber you choose will affect your rug's durability, comfort, and appearance. For example, cotton is a durable fiber that is relatively inexpensive and easy to care for.
Pile height is another important consideration when choosing a rug. A low pile height is best for high-traffic areas because it will resist crushing and matting. A high pile height will be more comfortable underfoot and add a luxurious feel to your space.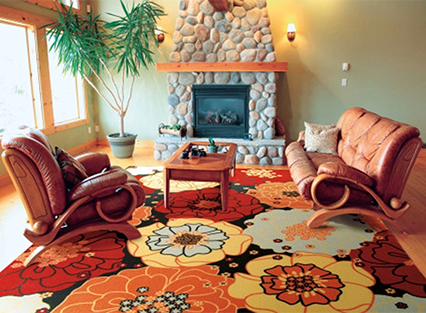 Choose a Pattern or Color
Before buying a rug, think about your personal aesthetic preferences and the design of your space. Jaipur Living rugs come in a variety of patterns and colors, making them a perfect way to add a new design element to your home.
Try a rug with a floral pattern in rich, jewel tones like the Jaipur Village Azra Area Rug for a more traditional look. Or, for a more contemporary aesthetic, opt for a geometric pattern in muted earth tones.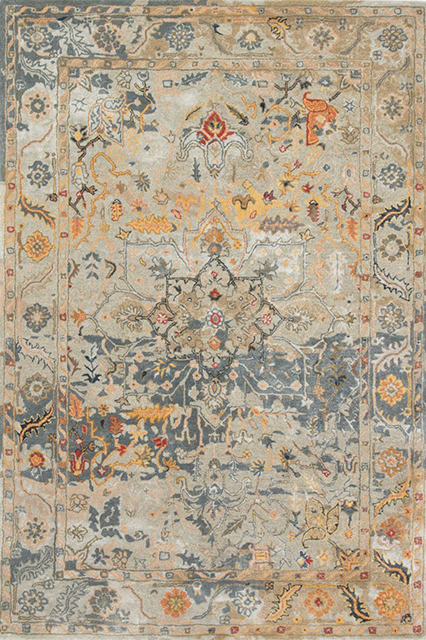 Various muted, neutral-color options are also available, like the Jaipur Citrine Cristobol Area Rug. No matter your style, Jaipur Living rugs have the perfect pattern and color to give your home a cozy feeling.
Call Today
Rug Goddess is an online provider of high-quality rugs. We offer a virtually unlimited selection of options, including color, shape, size, and brands. If you prefer, we can assist you with any custom-designed rug you may desire.
We offer exceptional prices on any of our rugs, including Persian, Moroccan style, Jute, and any other type of rug you may desire.
Many of our rugs have sample sizes available if you want to try them before you buy.
We offer free shipping within the continental United States on orders over $49 for deliveries.
Contact us today and let The Rug Goddess experts help you find and place an order for that perfect rug to complement your home or office decor.