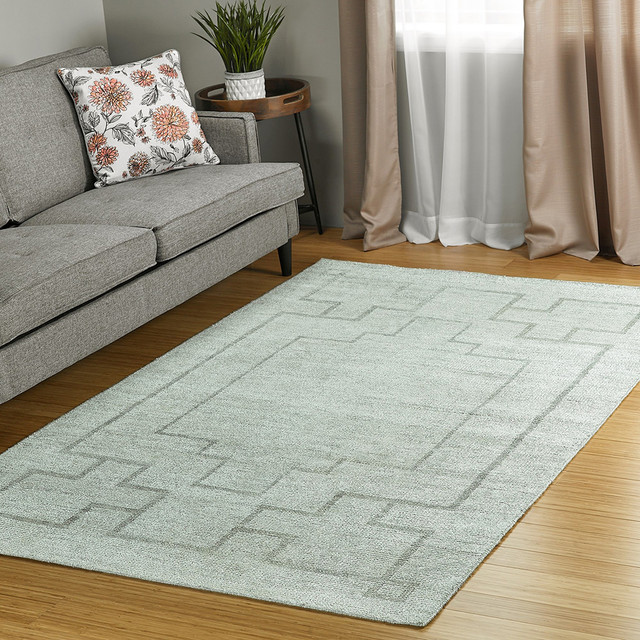 Area rugs are often the missing feature in a living room, bedroom, entryway, or dining area. They can draw attention to a focal point or inject color and texture into a minimalist space.
Selecting an area rug for your home involves several necessary steps, such as measuring the space, considering its function, and identifying the most complementary colors, patterns, and textures. There are several styles and materials to consider", from chic Persian-style dining room rugs to polypropylene outdoor rugs.
Before You Start Your Search
If your existing rug is starting to look worn or you're remodeling your home, it's time to explore your rug options. Consider these three tips to help you narrow your choices before you begin your search.
Take Measurements of Your Space
Choosing an appropriate rug size is one of the most critical elements of the buying process. Rug catalogs and interior decor websites can provide inspiration for a remodel. However, assessing and measuring your space before making a purchase is more important.
Use a tape measure to define the space where you want your rug to go. Mark the area using masking tape as it helps you visualize precisely where the rug will be.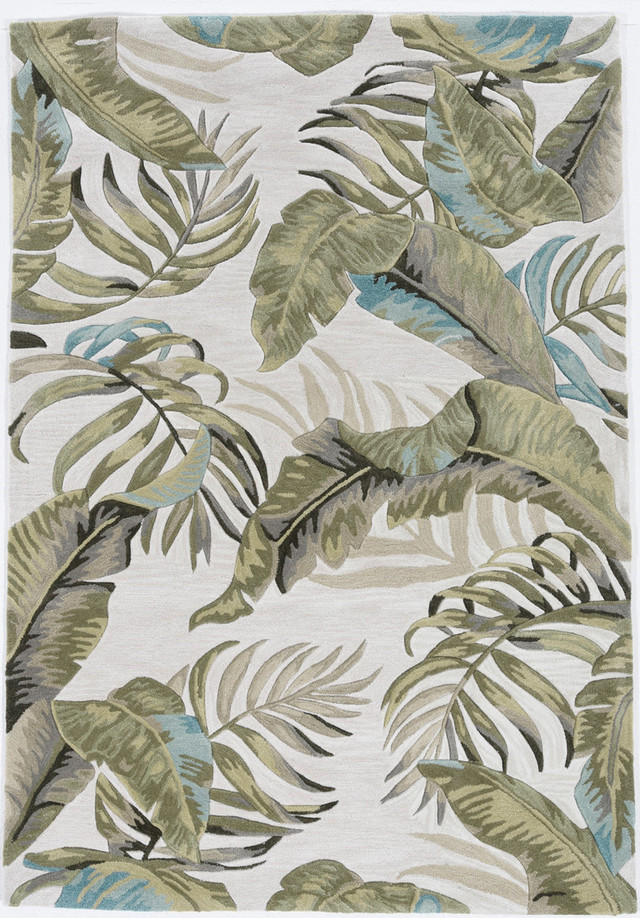 For example, if you need a rug for a long, narrow hallway, a runner is likely to be the ideal style, like the Kas Coral Ivory Breeze Tropical Rug. The floral pattern adds a light tropical feel to a hallway or entryway.
Larger spaces give you more creative freedom to experiment with square or round rugs. Square rugs, such as the Kaleen Taj Salsa Red Traditional Area Rug, offer a contrast to plush cushioned furniture or rounded accent pieces.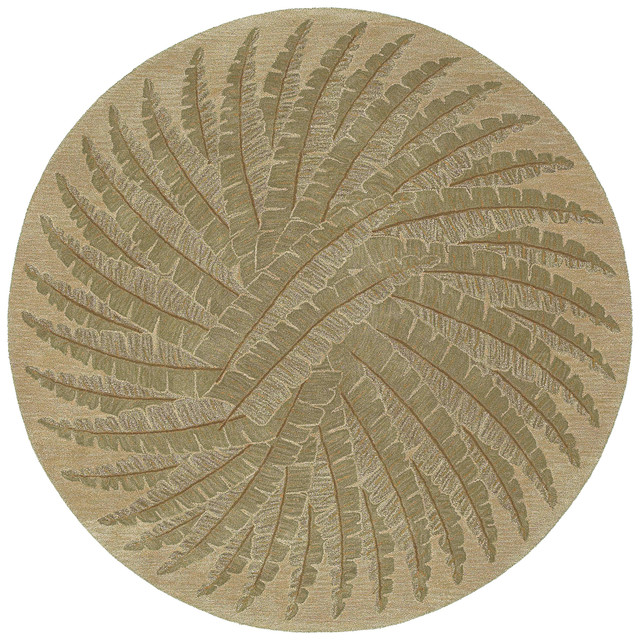 Circular rugs help break linear patterns in wallpaper or framed artwork in a living room or bedroom. The Kaleen Tara Tropical Round Area Rug features subtle leafy patterns. Made from 100% Indian virgin wool, the rug is soft underfoot and provides a warm and welcoming aesthetic.
One useful principle that applies to most standard rooms is choosing a rug two feet shorter than the shortest wall. For example, in a space that's 6 feet long and 8 feet wide, select a rug that's 4 feet long and 6 feet wide. This ensures the rug adds depth but doesn't overcrowd the room.
Think Practically
While style is essential, your rug must fit its function. Practical elements should influence the material and color selection. Consider where the rug will be (e.g., a bedroom rug or hallway rug), the volume of foot traffic, and the maintenance requirements.
If you expect your rug to endure wear and tear from pets or spills and stains from your kids, you'll need a dark-colored durable rug made from polypropylene, polyester, or wool.
Fortunately, some of the most popular and stylish area rugs are also very practical. Wool is an extremely durable natural fiber, offering stain resistance and long-term durability. For example, the Kaleen Melange Blue Area Rug is made from 100% wool, providing a plush yet durable option for bedrooms, dens, or playrooms.
Jute rugs are popular for kitchens or sunrooms as they offer a natural and vibrant aesthetic. These rugs are also durable, water resistant, and easy to keep clean. Once you know the rug's function and the size of the space available, you'll have a much better idea of your options.
Set Your Budget
Budgeting for a new area rug can be tricky. A quality rug has the power to transform a space and make a budget-designed room look expensive. If your budget is limited, remember that materials like polyester, jute, and propylene are more affordable than wool or silk and offer exceptional style and durability.
Selecting the Right Area Rug
Once you've done your homework, it's time to assess your options and determine what rugs work in your home. Style, functionality, color, and texture must all play a role in your final decision.
Choose According to Your Interior Design Style
It's essential to be selective with your rug choice. An area rug takes up a significant amount of space in a room, so choosing the wrong color or style can offset the balance, create color clashes, or engulf the area. One of the easiest ways to get the choice right is to match your rug to existing furniture and the current interior design style of the room.
Consider the primary colors of your furniture and accent colors on a sofa's front legs or hardware on an entertainment center. You can find area rugs to match an entire room's interior, including the subtle aspects.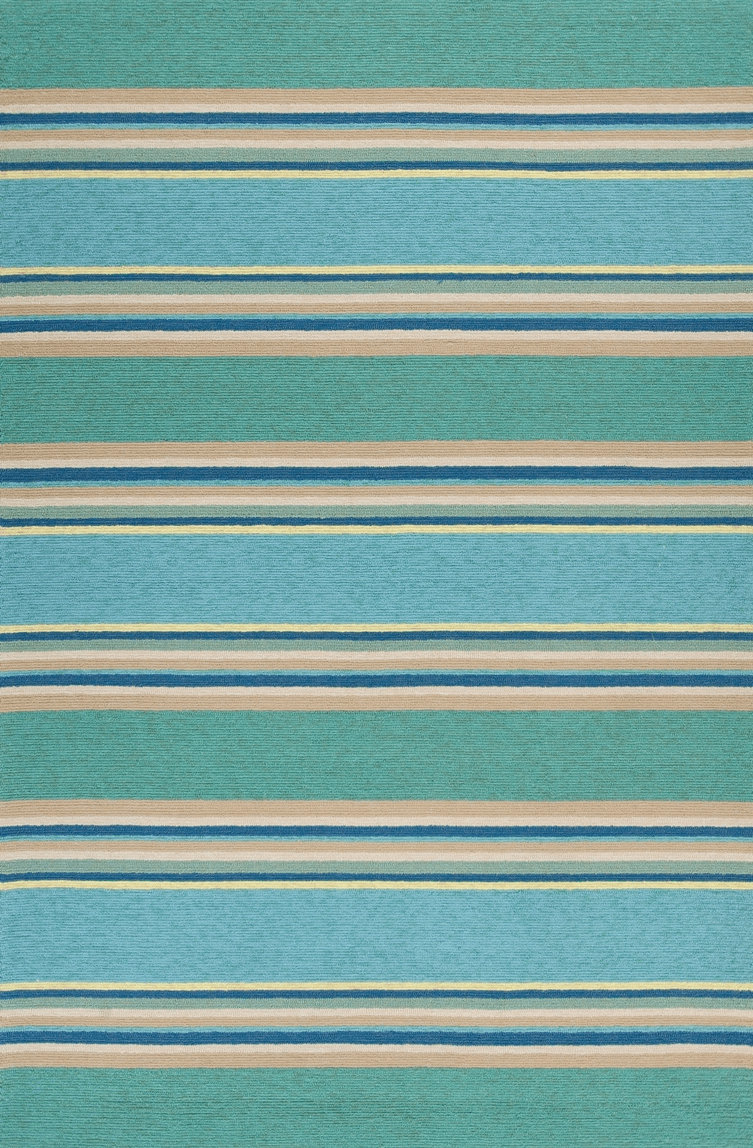 Cotton rugs are often monochromatic, allowing you to set the room's tone with careful color selection. Persian-style rugs are excellent for traditional or transitional interiors with wooden flooring and plush upholstered seating.
For example, the Kas Harbor 4206 Navy Manor Area Rug is highly detailed with symmetrical floral patterns. This type of rug should be uncovered to showcase its intricate designs and rich navy blue finish.
Try a Variety of Textures
The rug's texture determines how it feels underfoot, so it's important to identify what consistency you prefer. The best way to do this is to get a range of rug samples and test them in your home.
Shag rugs or flokatis may look and feel warm and cozy, but they would probably seem out of place in a minimalist-style studio apartment. Although contrasts can be used to great effect in interior design, you want to avoid stylistic clashes.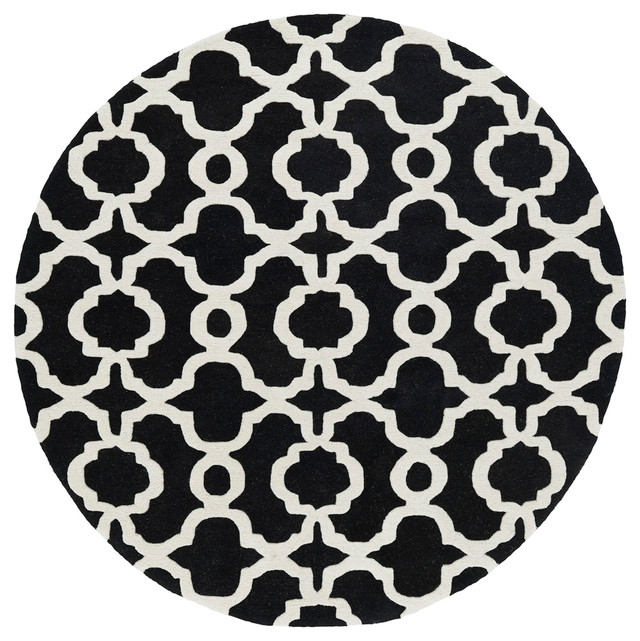 Experiment with different rug textures and try out a variety of pile heights, shapes, and patterns. You'll quickly determine whether you need a bohemian jute runner or a 100% virgin wool artisan rug, like the timeless Kaleen Tara Chakra.
Consider the Maintenance Requirements
Maintenance requirements vary significantly depending on the rug material. Think about your rug's primary function and determine where it will be used and how you'll keep on top of maintenance.
Living room rugs are usually decorative, so they may not get too much foot traffic. Regular vacuuming and dusting can be enough to keep the rug free of hair, dust, and allergens. Schedule an annual professional cleaning to extend the life of the rug.
However, entryway rugs accumulate dirt much quicker, so choose one that's easy to clean. Medium to high pile materials collect dust and dirt, but their compression resistance helps them retain their shape and appearance. Jute, sisal, and other natural fibers can't be washed, so any major stains or damage is permanent.
Low pile rugs are an excellent option for high-traffic areas as they can be shaken out to remove debris and are easy to clean. It's also a good idea to position them with a rug pad underneath, adding grip and stability to minimize the risk of tripping.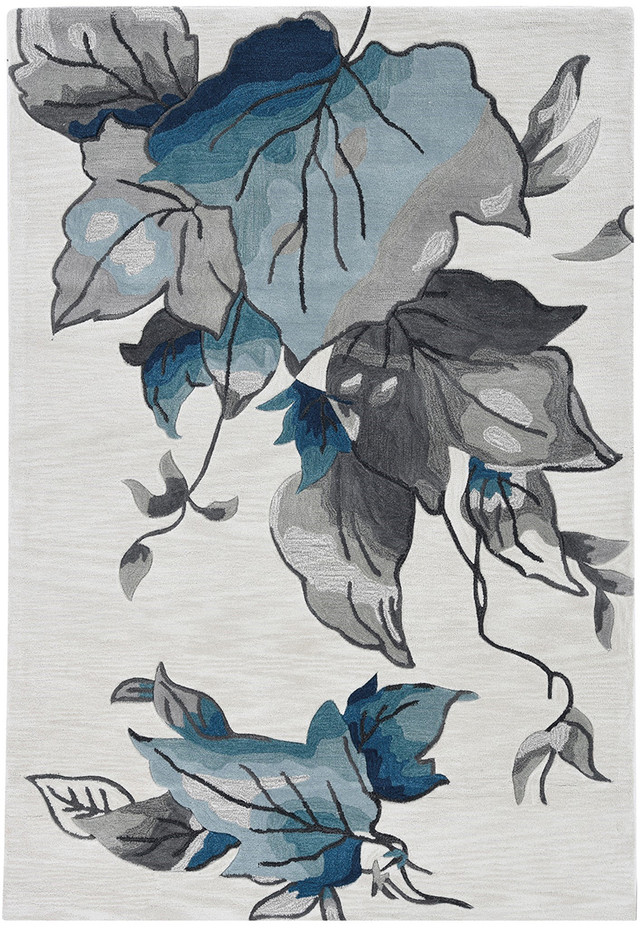 Identify Your Preferred Design Elements
You can view area rugs as artwork for your floor. Rugs provide an opportunity to inject some of your personality into the room. If particular colors or patterns appeal to you, seek out rugs that conform to your style. Many people are drawn to floral or tropical patterns, like the Kas Coral 4171 Ivory/Blue Laguna Area Rug, because they offer a welcoming and pleasant aesthetic.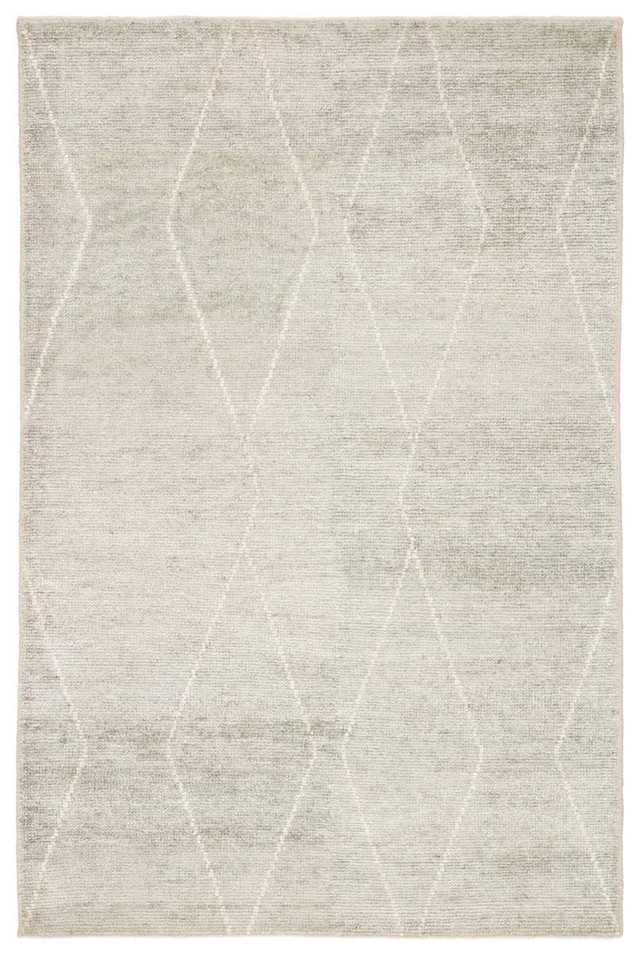 Moroccan-style area rugs are known for brandishing unique geometric patterns that immediately draw the eye. These rugs can be the feature piece of a modern living room or a distinctive addition to your dining room. Moroccan rugs are available in different pile heights and colors. Consider a calming, neutral-colored, plush Moroccan bedroom piece to create a relaxing atmosphere, such as the Jaipur Satellite Ozog Area Rug".
Breathe Life Into Your Home with a New Area Rug
Whether you are going for a vibrant or chic room, design your space with an area rug for Rug Goddess. Place an indoor-outdoor jute rug in your sunroom for a soothing eco-friendly vibe, or make a dull space come to life with a tribal Moroccan area rug strategically placed under your dining table.
Call Today
Rug Goddess is an online provider of high-quality rugs. We offer a virtually unlimited selection of options, including color, shape, size, and brands. If you prefer, we can assist you with any custom-designed rug you may desire.
We offer exceptional prices on any of our rugs, including Persian, Moroccan style, Jute, and any other type of rug you may desire.
Many of our rugs have sample sizes available if you want to try them before you buy. We offer free shipping within the continental United States on orders over $49 for deliveries.
Contact us today and let The Rug Goddess experts help you find and place an order for that perfect rug to complement your home or office decor.