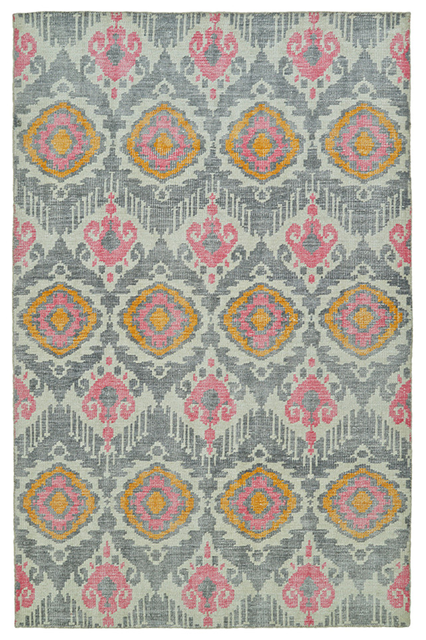 Moroccan rugs are prized for their distinctive style and vibrant colors. These rugs are hand-knotted from wool or camel hair and decorated with intricate geometric patterns. These patterns often reflect the artist's culture and heritage. Some popular Moroccan motifs include geometric shapes, flowers, and animals.
Moroccan rugs can be used as floor coverings, wall hangings, or tablecloths. They are versatile and eye-catching, making them a popular choice for traditional and contemporary homes.
Whether you're looking to add a touch of global flair to your home or experimenting with unique interior design, Moroccan rugs offer endless possibilities. So don't be afraid to think outside the box - with a bit of creativity, you can use these versatile rugs to create looks that are truly one-of-a-kind.
Best Ways to Use Moroccan Rugs to Create Unique Interiors
Moroccan rugs are one of the most versatile and stylish pieces you can add to your home décor. Here are some of the best ways to use Moroccan rugs to create unique interiors:
Create a Focal Point
A Moroccan rug can create a focal point in your living room or bedroom. This can be achieved by hanging your rug on the wall as a tapestry or as an area rug beneath your coffee table or bed. Choose a rug with a bold pattern or bright colors to create a focal point.
If you want the rug to be the star of the show, choose a vintage Moroccan rug that contrasts sharply with the walls and flooring, like the Kaleen Relic RLC07-75 Grey Moroccan Style Area Rug with its classic patterns and earthy colors. Once you have your rug, place it in the room so that it is the first thing that catches your eye when you enter.
Brighten Dark Rooms
Moroccan rugs are also a great way to brighten up dark rooms. Dark and overstuffed rooms can make your home feel cramped and uninviting, which is why it's important to incorporate plenty of light and airy elements into the space.
One easy way to do this is by adding a bright Moroccan rug like the Kaleen Casablanca CAS01-75 Grey Moroccan Style Area Rug to the floor. This rug's intricate patterns and bold colors can instantly brighten up any space, making it a warm and calming retreat.
Add Textural Layers
Moroccan rugs are great at adding texture and visual interest to your space. The distinct patterns and soft, plush materials of these types of Moroccan rug can instantly elevate the look and feel of any room in your home, helping make it feel more inviting.
One easy way to use Moroccan rugs to add texture and visual interest to your space is by layering them on top of one another. For example, you could use a Moroccan rug as a runner along the length of your hallway or stairway, then layer another Moroccan area rug like the Kaleen Relic RLC01-53 Paprika Moroccan Style Area Rug over it for additional comfort and visual interest.
Make Your Space Feel Larger
Moroccan rugs are a great way to make your small space feel larger and more spacious. The trick is to choose a rug with a large, open pattern. Geometric shapes are ideal for creating the illusion of depth, making the room appear bigger than it actually is, while light colors will make a room feel brighter and more open.
Another easy way to incorporate a Moroccan rug into your décor to make your space feel larger is by using it as an area rug. For example, you could place a large Moroccan rug like the Kaleen Relic RLC06-38 Blue Moroccan Style Area Rug in the center of your living room or bedroom to create a focal point and anchor the space.
Dress Up a Wall
One great way to dress up a wall is by hanging a Moroccan rug on it. These beautiful rugs are known for their intricate designs and bold colors and can be matched with your existing décor, making them the perfect accent piece for your space, just like the Kaleen Relic RLC01-92 Pink Moroccan Style Area Rug.
They come in various sizes and are lightweight and easy to hang with hooks or picture rails, making them an excellent option for renters or anyone who doesn't want to damage their walls.
Curate an Eclectic Bedroom
An eclectic bedroom is a reflection of your personality and interests, so it's important to carefully curate the décor. A Moroccan rug can be the perfect starting point for creating an eclectic space.
When curating an eclectic bedroom with Moroccan rugs, focus on layering different elements. Start by choosing a large enough rug to cover most of your floor space, then layer in additional elements like pillows and wall art. You can use the rug as the foundation for the rest of the room, selecting bedding and furniture that complement its colors and patterns.
For example, if you have a traditional and authentic Moroccan wool rug, you might want to add some vintage-inspired furniture and colorful pillows. If your rug is more modern, such as the Kaleen Casablanca CAS04-17 Blue Moroccan Style Area Rug, pair it with mid-century modern furniture or pieces with sleek lines.
Add Color to a Nursery
When choosing a Moroccan rug for your baby's nursery, make sure the rug is large enough to cover much of the floor space. This helps protect your little one from potentially hazardous falls as their plush texture is perfect for a baby's delicate skin.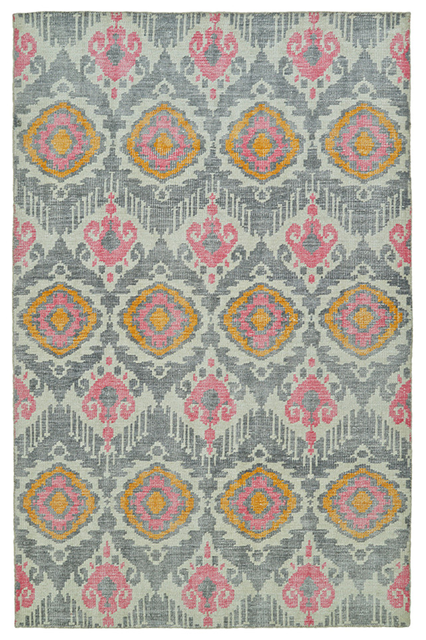 Moroccan rugs made of wool are durable and easy to care for, like the Kaleen Relic RLC06-75 Grey Moroccan Style Area Rug, a handmade Moroccan rug hand-woven in India with 100% wool. Their bright colors help transform an otherwise bland space into a colorful, inviting room perfect for a growing baby.
Use a Moroccan Runner in the Kitchen
Using a Moroccan rug as a kitchen runner can help protect your floor from spills and splashes. When choosing a runner for your kitchen, choose durable materials such as wool or camel hair. These fibers can withstand heavy foot traffic and are also easy to clean.
If you have a larger kitchen, consider using two runners placed side by side. When it comes to styling your runners, there are endless possibilities. Try pairing it with solid-colored placemats and napkins for a classic look. Or, for a more contemporary feel, mix and match patterns and textures.
Call Today
Rug Goddess is an online provider of high-quality rugs. We offer a virtually unlimited selection of options, including color, shape, size, and brands. If you prefer, we can assist you with any custom-designed rug you may desire.
We offer exceptional prices on any of our rugs, including Persian, Moroccan style, Jute, and any other type of rug you may desire.
Many of our rugs have sample sizes available if you want to try them before you buy. We offer free shipping within the continental United States on orders over $49 for deliveries.
Contact us today and let The Rug Goddess experts help you find and place an order for that perfect rug to compliment your home or office decor.