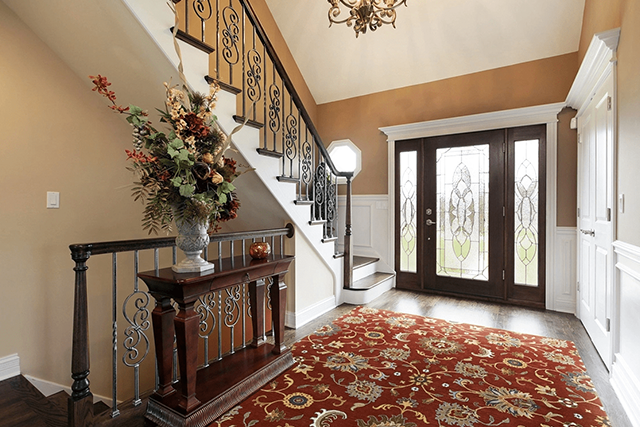 Persian rugs have a long and rich history, dating back centuries. The earliest Persian rugs were simple, functional pieces made from natural materials like wool or cotton. Over time, the designs of Persian rugs became more intricate and detailed, often featuring elaborate patterns and colors.
Persian rugs are often confused with Oriental rugs because of their similar looks and creation. The main difference between the two is the country of origin. Persian rugs were created in what is now Iran, while Oriental rugs originated in Tibet, China, India, Turkey, and Egypt.
Today, Persian rugs are often still made by hand using traditional methods. Thanks to their beauty and craftsmanship, Persian rugs remain highly sought-after decorative items. For anyone who wants a piece of history for their home, a handmade Persian rug is a perfect choice.
Origin Story
The history of Persian rugs is long and fascinating, stretching back to the days of the ancient Persian Empire.
The First Rugs
Rug making is thought to have originated in Persia around the 3rd or 4th century BC. During this time, handmade rugs were simple and utilitarian, designed to provide warmth and comfort.
By the 7th century AD, it had become an art form, with skilled artisans creating elaborate hand-woven designs that reflected the wealth and status of their patrons.
The most famous of these early rugs is the Pazyryk carpet, discovered in a tomb in Siberia and is now on display in the Hermitage Museum in Saint Petersburg.
The Safavid Dynasty
Persian rug making continued to flourish during the following centuries, with different regions developing their own distinctive styles. In the 16th century, the Safavid dynasty came to power in Persia and initiated a Golden Age of rug making.
Under the Safavids, Persian rugs reached new levels of sophistication, with intricate floral and geometric patterns that remain popular today. Each region of Persia, particularly the three main capital cities, Tabriz, Isfahan, and Qazvin, had its own unique designs.
Tabriz rugs are typically considered the most intricate of hand-knotted Persian rugs, featuring medallions, Herati/Mahi (natural or traditional images), figures, and three-dimensional designs.
Who Or What Made Persian Rugs Popular?
Persian craftsmanship prospered during Abbas the Great's reign as the fifth Safavid Shah of Iran in the 15th century. The Ardabil Carpet, one of the most famous Persian rugs, was made during this period and can now be found in the Victoria and Albert Museum in London.
Also, during this time, trade with the West expanded due to increased military capabilities and the privileges offered to foreign traders. This brought the craftsmanship in Persia during the Safavid era to the West. By the 16th century, they were highly coveted by nobles and royals across Europe.
Expansion Across the Globe
It was not until the mid-19th century that they began to gain popularity in Western countries. The first step in this process was the translation of ancient Persian texts into French and English. Europeans learned about Persian rugs' rich history and cultural significance.
Around the same time, many European travelers began to bring Persian rugs back as souvenirs from their travels to the Middle East. As more people became interested in these exotic floor coverings, rug dealers began to import them on a larger scale.
Over the next few decades, Persian rugs became increasingly popular in Europe and North America, establishing themselves as one of the most iconic symbols of Oriental luxury.
What Makes Persian Rugs Great?
Persian rugs were initially seen as status symbols, but over time, they were appreciated for their intricate designs and high-quality craftsmanship.
Today, Persian rugs are still highly prized by collectors and interior designers. Thanks to the efforts of early Western traders, Persian rugs have become an iconic part of global culture.
How Are Handmade Persian Rugs Made?
Traditional handmade Persian rugs are made using various methods passed down for generations. The process includes the following steps:
Select the wool
Dye the wool using natural dyes
Spin the wool into thread
Weave the thread into a sturdy base cloth
Add the pile using a special needle
Choose the size of the pile (a larger pile is thicker)
Wash the rug
Trim the rug edges to create a finished look
The entire process can take weeks or even months to complete, but the result is a beautiful and distinct work of art.
The Different Styles of Persian Rugs
Persian rugs are typically made from wool or silk and often feature floral or geometric patterns. Persian rugs are traditionally made in Iran, but they are also produced in other countries, such as India and Pakistan.
The different styles of Persian rugs include Tabriz, Isfahan, Qom, Mashad, and Heriz. Each type has its own unique patterns and colors. While affordable Persian-style rugs are available, most authentic rugs are expensive.
One way to check the quality and value of a Persian rug is by the knot density. A high knot count is more expensive because it uses more fabric and takes longer.
Top Persian-Style Rug Designs
Persian rugs have a rich history, and their intricate designs are beloved worldwide. Some of the top designs available on Rug Goddess include: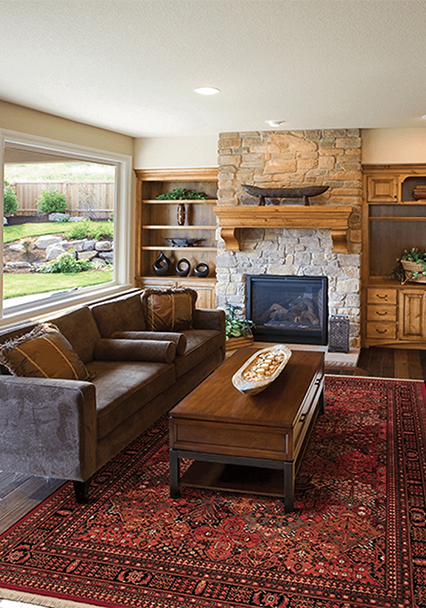 Beautifully crafted rug made from the finest wool, this rug is designed to last for years. The traditional Baktiari rugs of Persia inspire the intricate design, and the deep red color adds a warm, inviting look to any room. The Kashimar is perfect for adding a touch of luxury to any home.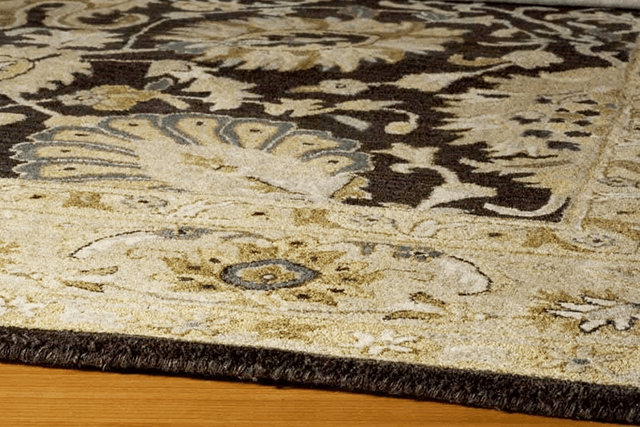 The rug features a floral design in shades of charcoal grey. It's made of 100% wool pile for a soft, luxurious feel underfoot, and the hand-tufted construction ensures durability. This rug is also reversible for twice the wear. Place an area rug pad underneath for added soundproofing, softness, and floor protection.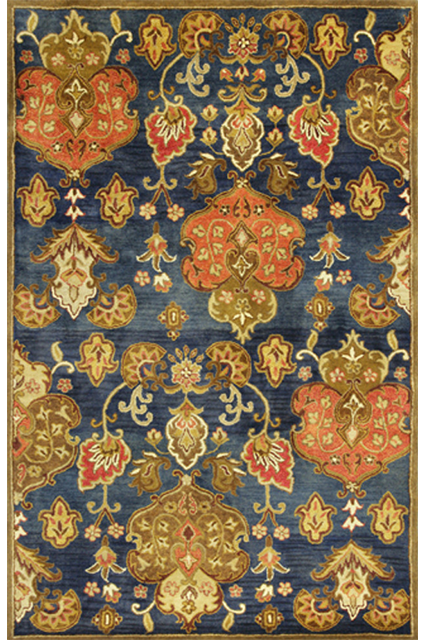 A beautiful and functional piece that is perfect for your bedroom or living room. The rich navy color adds a pop of color, and the wool construction is durable and will stand up to heavy foot traffic, making it an excellent choice for high-use areas. The wool fibers are naturally resistant to dirt and stains, making this rug easy to care for.
Call Today
Rug Goddess is an online provider of high-quality rugs. We offer a virtually unlimited selection of options, including color, shape, size, and brands. If you prefer, we can assist you with any custom-designed rug you may desire.
We offer exceptional prices on any of our rugs, including Persian, Moroccan style, Jute, and any other type of rug you may desire./p>
Many of our rugs have sample sizes available if you want to try them before you buy.
We offer free shipping within the continental United States on orders over $49 for deliveries.
Contact us today and let The Rug Goddess experts help you find and place an order for that perfect rug to complement your home or office decor.