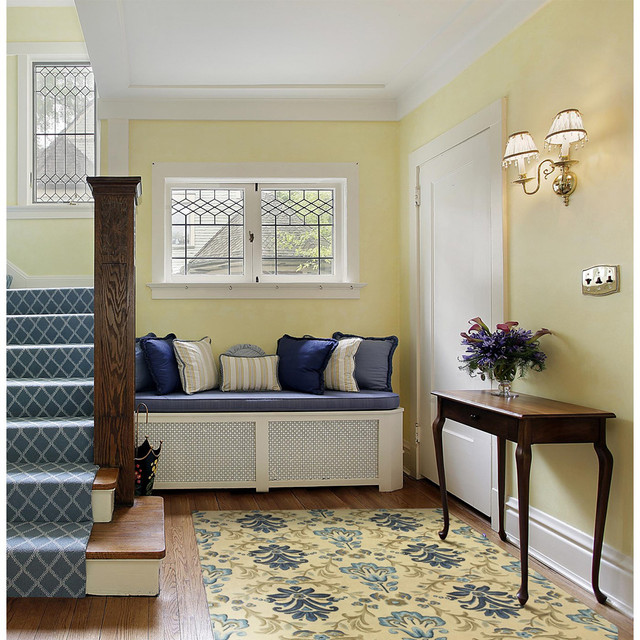 A traditional vintage rug can bring timeless style and elegance into your home, giving you the comfort of a modern carpet with added artisanal class.
Vintage rugs are often pieces of lost traditional weaving techniques that use high-quality, all-natural fibers like wool, cotton, or silk. They don't use modern materials like petroleum-derived fabrics, which gives them a softer, more refined look.
Recently, vintage rugs have seen an upsurge in popularity. Many appreciate their unmatched quality and craftsmanship and enjoy their unique pattern and color combinations. These rugs come at a variety of price points, but many decorators will pay a premium for the best rugs. Price is often determined by a rug's condition, provenance, and rarity.
Vintage rugs are a beautiful addition to any home. Beyond aesthetics and historical charm, they can protect your dining room and living room floors from damage, such as scuffs or scratches. Here are some of the best reasons to add a vintage carpet to your home and why it could be an eye-catching focal point in any room.
Different Kinds of Rugs
Understanding vintage and traditional rugs and the terms used to describe different rugs can be complex. Generally, various terms are used to distinguish the ages and styles of a rug.
Vintage: Generally means a rug that is 20 or more years old and could refer to a handwoven or machine-made rug depending on the specific design and age.
Antique: Mainly used to describe rugs around 100 years old, generally a special class of rug.
Traditional: Refers to the way it was made, not the age. This rug was made in a particular area's traditional rug weaving styles, especially Persian style, Shiraz, and Jaipur style rugs. As many places still have a strong culture of rug weaving, there are traditional rugs that are brand new.
Traditional vintage: This is a rug over 20 years old and was made in a traditional way, usually involving hand weaving and using carpet fibers like wool, cotton, or silk.
A Tradition of Quality
Traditional rug weaving techniques have been passed down through the centuries. Certain areas of the world, particularly modern-day Iran, India, and Turkey, are famous for their rug weaving techniques, and their rugs are known for their quality, durability, and beauty.
These rugs are made on hand-pulled looms with 3-24 threads per square inch and often feature hand-tied and sheared piles for extra comfort and thickness. Each area has its own bespoke style for weaving carpets, and the difference can be seen in patterns, colors, and the texture of the rugs.
Unlike mass-produced rugs made from synthetic materials, vintage rugs are usually made from natural fibers like wool or cotton. These materials are not only more durable than synthetics, but they also tend to be softer and more inviting.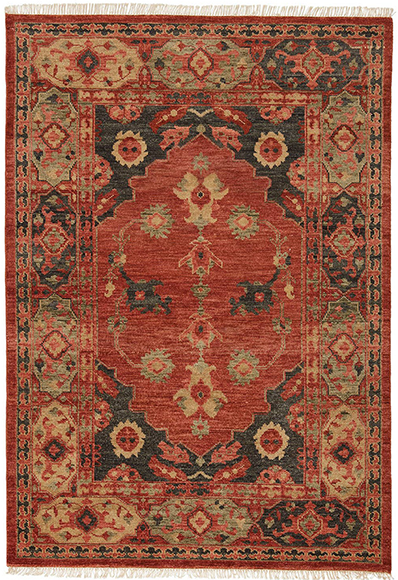 The most sought-after vintage rugs are made using traditional techniques like hand-weaving or hand-knotting. These methods often take months or even years to complete, and the resulting rug is truly a work of art, like The Jaipur Village VBA02 Azra Area Rug, a vintage-inspired piece hand-tufted and hand-knotted, making it a durable, long-lasting, high-quality piece.
Versatile Design to Match Any Room
The unique beauty of a vintage rug can bring color, texture, and style to any room in your home. These rugs are available in numerous sizes, patterns, and color pallets to match any home decor style and room size.
Homes with traditional decor can gain a touch of understated elegance with a vintage rug. The clean lines and simple shapes of mid-century modern furniture contrast beautifully with the intricate patterns of a traditional rug.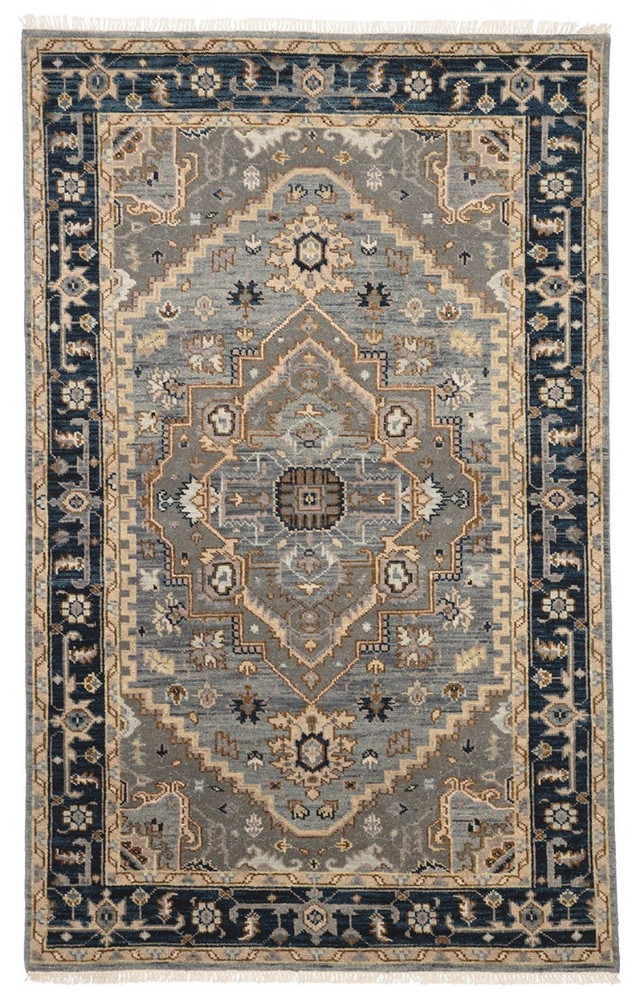 A traditional rug like the Jaipur Liberty Andrews Area Rug has an eye-catching pattern that can work as a focal point in a more contemporary room, contrasting with minimal furniture and design, or as a complement to the richer tones and more embellished furniture of a more traditional home.
The sheer number and variety of traditional rug designs allow you to choose which colors and patterns work best for your rooms and which complement your existing design choices.
Unique History and Unmatched Beauty
A vintage rug is a piece of history that can add character and charm to any space. Each vintage rug is unique, with its distinctive patterns and colors. Many vintage rugs are also handmade, using techniques passed down for generations.
As a result, vintage rugs often have a softer, more luxurious feel than their modern counterparts. You won't find two exactly alike, which is part of what makes them so unique. When you add a vintage rug to your home, you can be sure it will be a one-of-a-kind piece.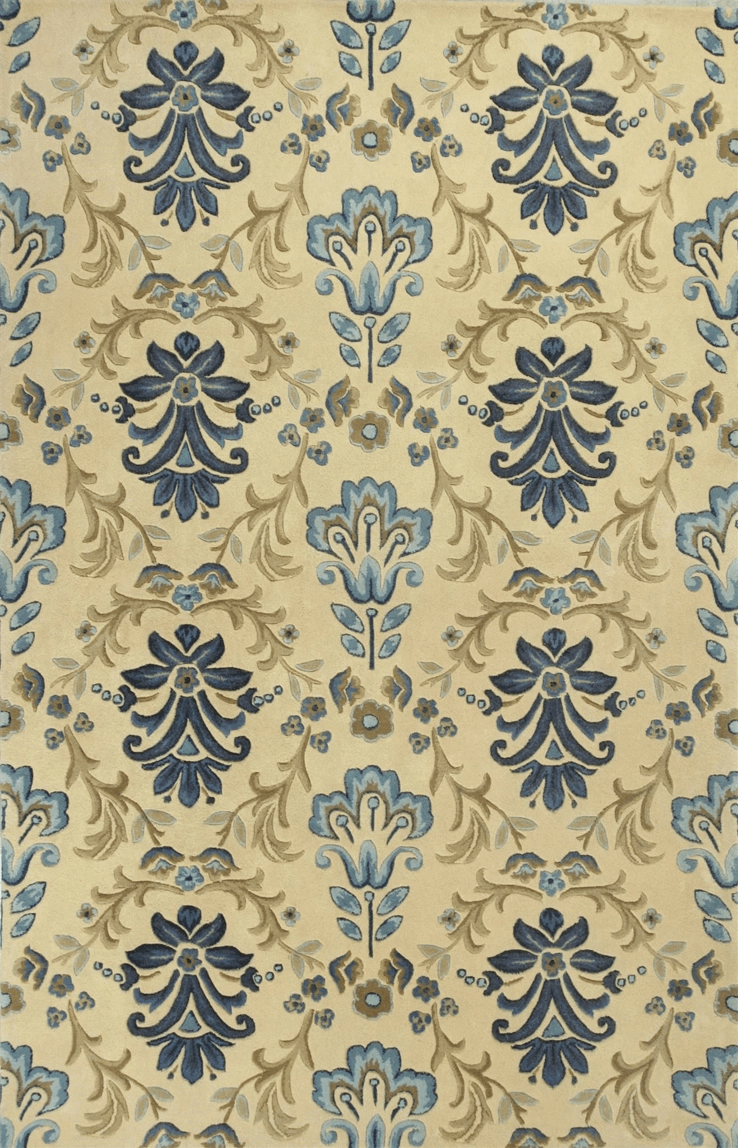 For a rug that makes a statement, choose a vintage rug like the Kas Emerald 9032 Ivory Damask Floral Area Rug. The repeating floral pattern draws the eye in, while the rich indigoes and blues over the cream-colored base form a delicate contrast that complements a room's other decor well.
Gorgeous Colors at Affordable Prices
Vintage rugs are a great way to add style and comfort to your home while supporting artisanal traditions worldwide. These rugs represent the continuation of thousands of years of technique and craftsmanship, which thrives despite the ubiquity of modern factory-made carpets.
Best of all, vintage rugs are often more affordable than newly made rugs. Depending on the style, age, and colors, you can find them for a fraction of the price of a modern rug, making them an excellent option for budget-conscious and value-based shoppers.
Chic, Stylish, and Eye-Catching
Vintage rugs are having a moment in the design world, with ancient styles becoming trending sensations across Millennial and Gen-Z social media platforms. The visual nature of social media culture has caused many to turn away from stark, minimalist design and embrace the profusion of color and design present in many traditional carpet styles.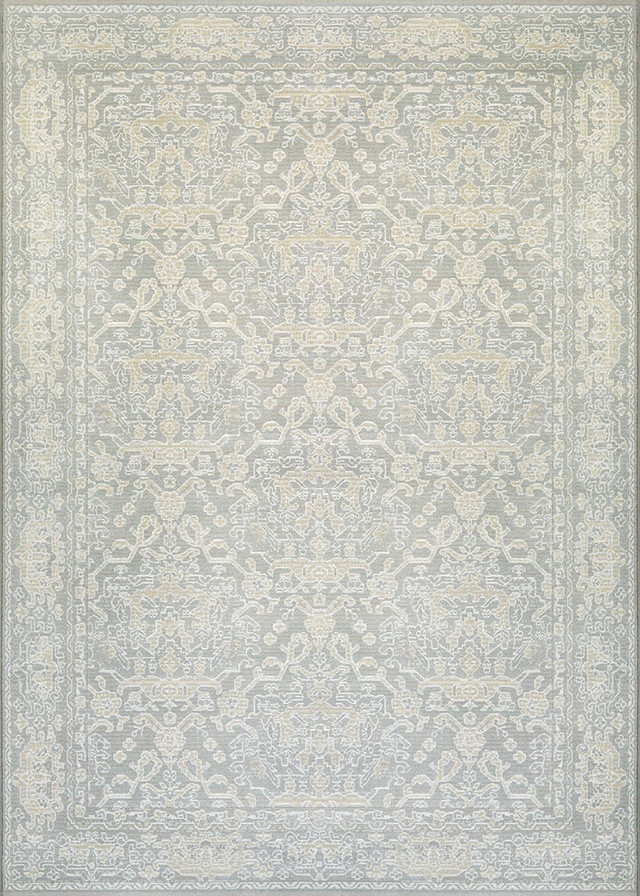 Many have also come to appreciate the aesthetic softening a patterned rug can provide. A rug with neutral colors or simple geometric shapes for a more subdued look like the Couristan Marina Rimini 8973/0672 Pearl Champagne Area Rug can give a room an extra texture that other neutral-colored rugs won't, appealing to both minimal and more traditional tastes.
More brightly colored rugs can add a burst of color to a neutrally colored space or balance out a brighter wall color. The variety in design and style that traditional rugs offer allows designers to find the perfect rug to achieve their preferred look.
Easy to Maintain
Vintage area rugs are easy to maintain and care for. Most are made from wool, a durable, natural fiber that is easy to clean. To clean your vintage rug, vacuum it regularly to remove dirt and dust. If your rug becomes stained, you can spot-clean it with a mild soap and water solution.
It's important to change the position of your vintage rug occasionally if it is in direct sunlight. This prevents uneven fading. Direct sunlight can cause the fibers to dry out and become more flammable.
Eco-Friendly Upcycling
When you buy a vintage area rug, you make an eco-friendly choice because they are made from all-natural fibers.
Purchasing a vintage rug will reduce your home's carbon footprint and save a perfectly good rug from the landfill. You can preserve a piece of living history in your home while also doing our planet a favor, making your home a better place for our world.
Safer and Higher Quality
In addition to their beauty and elegance, vintage rugs are less flammable than modern ones made from synthetics like polypropylene. This is because traditional rugs are made from wool, which is much less flammable. Most vintage rugs only need a regular vacuum to remove any dirt or dust that could act as an accelerant to stay fire safe, unlike synthetic rugs, which may require more extensive antifire treatments.
While most traditional wool rugs also come with a non-slip backing, you can increase the rug's safety even more by using an area rug pad underneath. Area rug pads not only provide additional cushioning and support but also help to prevent slipping and sliding.
In addition, rug pads can extend the life of your rug by protecting it from wear and tear. While vintage rugs may require more care than their synthetic counterparts, they are worth the effort.
Call Today
Rug Goddess is an online provider of high-quality rugs. We offer a virtually unlimited selection of options, including color, shape, size, and brands. If you prefer, we can assist you with any custom-designed rug you may desire.
We offer exceptional prices on any of our rugs, including Persian, Moroccan style, Jute, and any other type of rug you may desire.
Many of our rugs have sample sizes available if you want to try them before you buy. We offer free shipping within the continental United States on orders over $49 for deliveries.
Contact us today and let The Rug Goddess experts help you find and place an order for that perfect rug to complement your home or office decor.