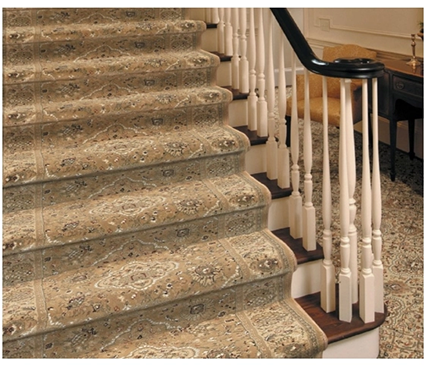 Stair runners are a practical way to protect your stairs from wear and tear, but they can also be a beautiful design element. With many styles of stair runners available, from traditional to modern, you will surely find the perfect one to complement your décor.
Whether you have a grandiose staircase or a more modest one, a custom runner can help you achieve the look you desire.
Designing a Custom Stair Runner For Your Home
If you are considering adding rugs stair runners to your home, there are a few things to keep in mind:
Color or Pattern
When shopping for a custom rug, it is essential to consider the color and pattern type that best suits your needs. At Rug Goddess, we offer our expert interior design consultation service to help you choose the right rug for your space.
Our consultants will consider the style of your home, the colors of your walls and furniture, and the overall look you are trying to achieve. We will then find you a stair runner style that will complement your existing décor and pull the space together.
Pattern Size
When shopping for a custom rug, pattern size is an important consideration. Large patterns can get lost on stairs and may not line up properly, giving your stairs an asymmetrical, non-cohesive appearance.
Our consultants will consider the overall look of your staircase and help you select a size that complements other features and elements of your home.
Runner Width
A wider rug will make more of a statement on your stairs, while narrower runners may be better suited for spaces where other design elements compete for attention. Our consultants can help you choose a runner width that balances the look of your space and ensures that your rug is the focal point.
We will take into account your furniture placement, traffic patterns, and overall design aesthetic to find the perfect rug for your stairs.
Fiber Type
Stairs are high-traffic areas and require a rug that can withstand heavy use over time. Fiber types such as wool, sisal, and polypropylene are strong enough to endure constant foot traffic and can hold up well under regular cleaning.
If you are looking for a low-maintenance rug that doesn't require much upkeep, we recommend choosing a low-maintenance fiber type such as wool. Our team of designers can help you select the perfect fiber type for your space so that you get a rug that looks great and lasts longer.
Installation Method
There are two main options when it comes to installing runners on stairs: waterfall and Hollywood:
A waterfall installation involves tucking the edge of the runner underneath each stair, creating a downward waterfall effect that can show off your rug.
A Hollywood installation involves tucking the edges of the runner between each stair and securing it with trimming. This option is generally preferred when using a longer runner.
Best Stair Runners at Rug Goddess
Whether you're looking for traditional patterns or modern colors, Rug Goddess has got you covered. Some of our top-rated stair runners include:
The perfect choice for homeowners looking for a classic wool runner, this durable, high-quality rug features deep, rich colors that add style and comfort to your stairs.
It is made of 100% New Zealand wool, which makes it durable and long-lasting, and woven in Wilton looms that make it resistant to dirt and stains. Thanks to its simple design, this runner can be easily paired with a variety of different stair types, making it a versatile option for any home.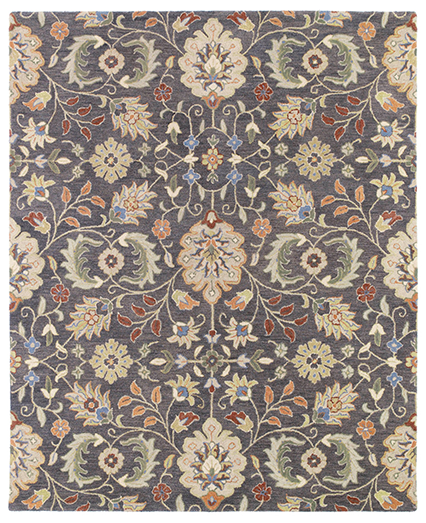 Inspired by classic traditional designs, these beautiful hand-tufted rugs are produced from the finest 100% premium virgin wool with a unique primitive dyeing technique.
Its soft underfoot feel and high durability make it an excellent choice for busy homes with kids and pets.
The Couristan Cape Town CB79/0002A Antelope Stair Runner offers a stunning series of animal prints, including cheetah, antelope, leopard, alligator, and zebra. These striking patterns are designed to add a sense of style and drama to any room in your home.
Made from high-quality nylon fiber to provide a smooth finish that brings sophistication and style to any room.
Call Today
Rug Goddess is an online provider of high-quality rugs. We offer a virtually unlimited selection of options, including color, shape, size, and brands. If you prefer, we can assist you with any custom-designed rug you may desire.
We offer exceptional prices on any of our rugs, including Persian, Moroccan style, Jute, and any other type of rug you may desire.
Many of our rugs have sample sizes available if you want to try them before you buy. We offer free shipping within the continental United States on orders over $49 for deliveries.
Contact us today and let The Rug Goddess experts help you find and place an order for that perfect rug to complement your home or office decor.