Posted by Rug Admin on August 4, 2022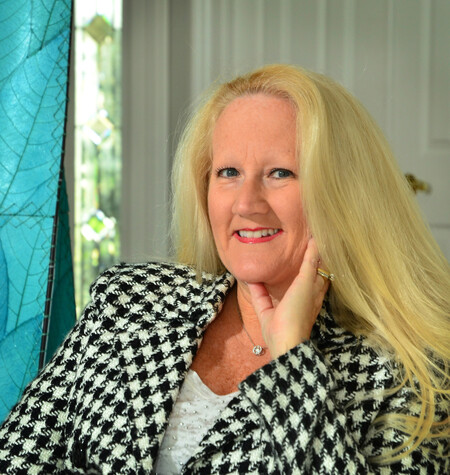 My name is Janice Wells and I started my area rug business in Kansas City over 17 years ago and within a few years expanded to the Tampa area. We started by helping clients pick the right style, color and size of area rug for their home or office. A lot of people ask about our name "Rug Goddess" so here is the story.
One day while working for a local area rug gallery, one of the rug manufactures had enquired about a specific area rug so I explained where the rug was made, type of wool and what the symbols meant etc. He jokingly called me "The Rug Goddess" and we all had a good laugh. When I came home from work that day and told my husband about being called a Rug Goddess, he laughed and said that's a great name for a business. Little did I know he would proceed and build me a retail website and from there I would soon be an entrepreneur.....
It was shocking to learn how many area rug sites were on the internet staffed by people who didn't know the first thing about rugs. We launched an e-commerce website so people can actually purchase quality area rugs on the internet with the added benefit of untilitzing the service of a consultant that could educated them about the rug, help with selecting the correct size, style and color, how to care for their rug, or even offer a sample to touch and feel before purchasing.
Let's face it buying an area rug online can be overwhelming. You might not be sure of the true color or if you will even like it, or if it's the right size, right quality, right design etc. I always recommend to my clients to buy the smallest available size or sample size first to make sure the color works for the space. If you love the sample or smaller size rug, you can then order the same rug in the correct size and the cost of the sample is applied towards your larger rug purchase. An added benefit of buying from Rug Goddess. This saves you money in shipping costs shipping rugs back that don't work and it also saves you time from lugging large rugs to and from a gallery. Customers also email us pictures of their room where they want a area rug and have us help them pick out options based on the colors and size of their room.
Contact Rug Goddess at 352-503-9410 if you have any questions, we will be glad to help!