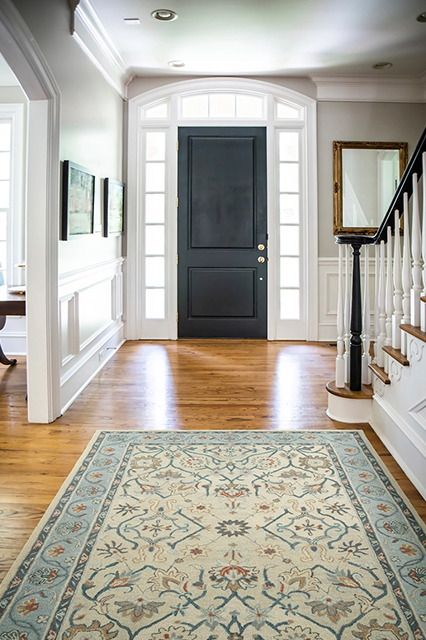 A rug can add a lot to a room - color, pattern, texture, and warmth. It can also be a practical way to protect your floor from furniture or high foot traffic. But with so many types of rugs available, it can be challenging to know which is the right choice for your space. Here are some living room rug ideas to help you choose the perfect one for your design style to complete your space.
Minimalist Living Areas
Minimalist living is all about simplicity, both in terms of design and lifestyle. The basic principle is only to keep what is essential and to get rid of anything that might clutter up the space or add unnecessary complexity. In terms of design, this means clean lines, neutral colors, hardwood floors, and a focus on functionality.
For a minimalist style, choose a rug with a simple pattern or muted colors that will blend in with the rest of the room. And make sure it's big enough to anchor the room furniture and create a sense of cohesion.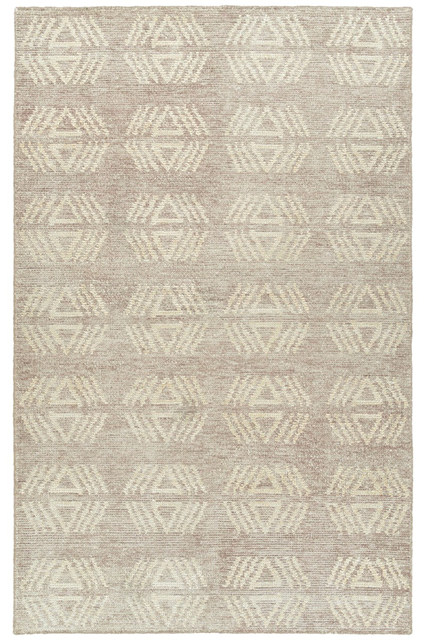 The Kaleen Solitaire SOL14-64 Mink Bamboo Silk Area Rug features a simplistic yet distinctive design that adds a touch of elegance to any minimalist living space. This handmade rug is crafted from luxurious bamboo silk and features a stylish taupe and ivory color scheme, creating a look that fits with a minimal style yet, bold enough to create a beautiful focal point.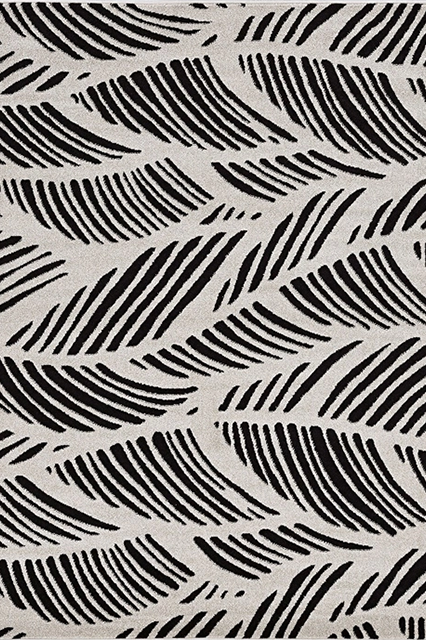 The Kas Lucia 2770 Black/White Folia Area Rug is a sophisticated and elegant addition to your minimalist living décor. This versatile rug is great for indoor or outdoor use and is durable enough to stand up to regular wear and tear from pets and kids. Made in Turkey from UV-treated polypropylene, this rug is durable and an excellent choice for a minimalist kitchen.
Transitional Living Areas
Transitional living spaces are designed to be comfortable and inviting while also being stylish and practical. The décor is typically a mix of traditional and contemporary elements, with a focus on simplicity and functionality.
When choosing an area rug for a transitional living space, it is essential to consider the room's overall design. For example, a rug with a geometric pattern may not be the best choice for a space with softer, more organic shapes.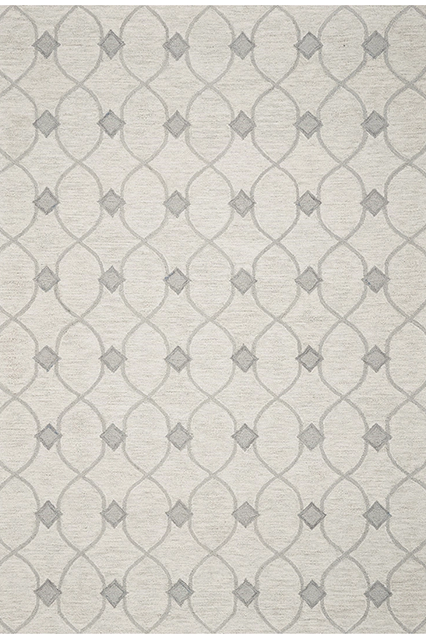 The Kas Gramercy 1636 Natural Gibson Area Rug features a simple trellis print in neutral tones that will fit into any décor. This hand-hooked rug is made in India from 100% wool and is an excellent option for adding a touch of texture and warmth to your transitional living areas.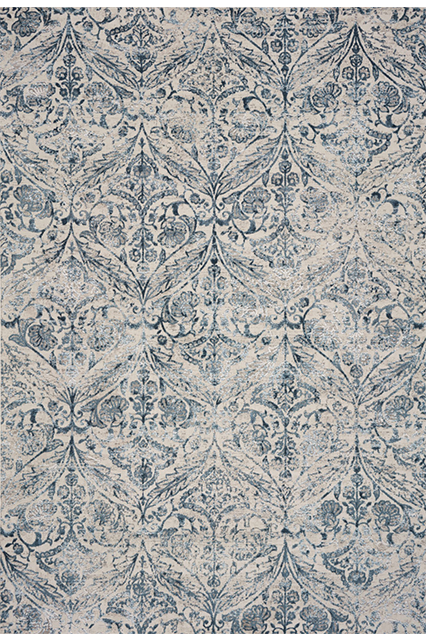 The Wayside Heirloom RG70208 Blue Damask Area Rug is luxurious and unique. This modern-day vintage-style rug has exquisite colors, sheen, and texture, creating a beautiful focal point that everyone will remember.
The rug is machine-made in Turkey from polyester fibers mixed with viscose accents and features a hi/lo textured pile with a plush quarter-inch pile height.
Traditional Living Areas
Traditional living room décor is marked by its use of classic furniture pieces, symmetrical designs, and a subdued color palette. When choosing an area rug for a traditional space, look for one with a classic design, such as a floral or paisley print.
Choose a rug made from wool or another natural fiber for added warmth. With its timeless appeal, an area rug is a perfect way to complete a traditional living room.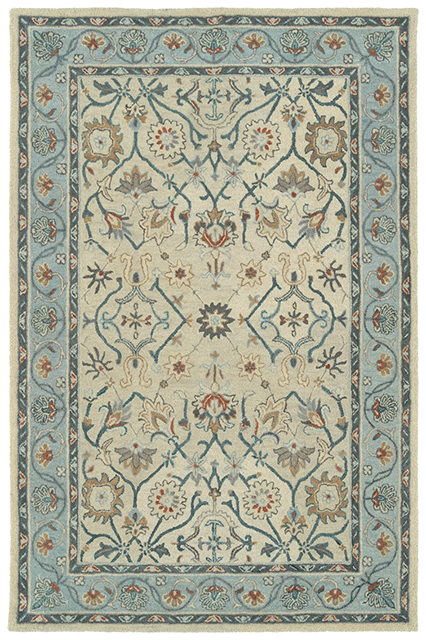 The quality of craftsmanship and attention to detail displayed in this Kaleen Solomon rug is truly impressive. Made from 100% premium virgin wool, this beautiful ivory and blue rug feature classic hand-tufting techniques that highlight its timeless style and value.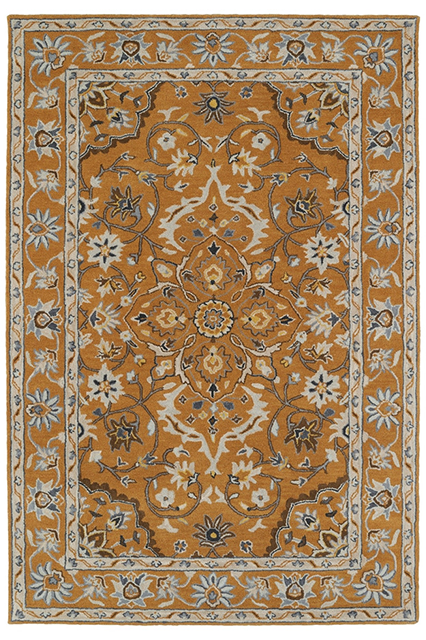 Kaleen Middleton MID03-106 Terracotta Area Rug is a popular choice for those looking for an elegant, traditional style in their home. This soft, hand-tufted rug is made from 100% wool and features classic patterns that are influenced by the Duchess herself.
Scandi Living Areas
Decorating in the Scandi style is about creating a chic, modern, and minimal space. Rugs in Scandinavian design are typically characterized by their simple patterns and muted colors. They are also usually made of natural fibers like wool or cotton.
Achieving the Scandi look is all about achieving a sense of simplicity and tranquility. An area rug with rug pads can play an essential role in completing this look. Choose a rug with a simple pattern and muted colors to help create the perfect Scandinavian-inspired space.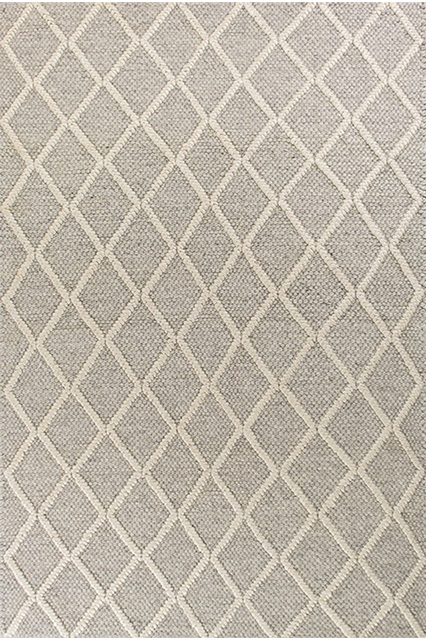 The Kas Cortico 6161 Grey Diamonds Rug is a soft and nubby textured weave that will instantly create a welcoming feel in your Scandi living areas. Made from 100% New Zealand wool with hand-woven construction, this solid grey trellis rug is the perfect way to add an air of casual elegance to any part of your home.
Kaleen Colinas COL02-01 Ivory Reversible Jute Area Rug features soft jute and felted wool materials in neutral shades, perfect for adding a natural feel to the home. These rugs are handmade in India and are a great way to incorporate organic style into your home décor.
With their versatile neutral tones, these rugs will complement your Scandi décor style, making them ideal for any space in your home.
Mid-Century Modern Living Areas
In the simplest of terms, mid-century modern style is a reflection of the trends and design sensibilities of the middle of the 20th century. At its core, mid-century modern design is all about simplicity, functionality, and a focus on natural materials. Furnishings are often clean-lined and unadorned, emphasizing function over form.
When selecting mid-century modern rugs for living rooms or dining rooms, look for relatively simple and classic designs. Solid colors or muted patterns on a larger rug size are generally best, and natural fibers like wool or jute will create a more authentic look.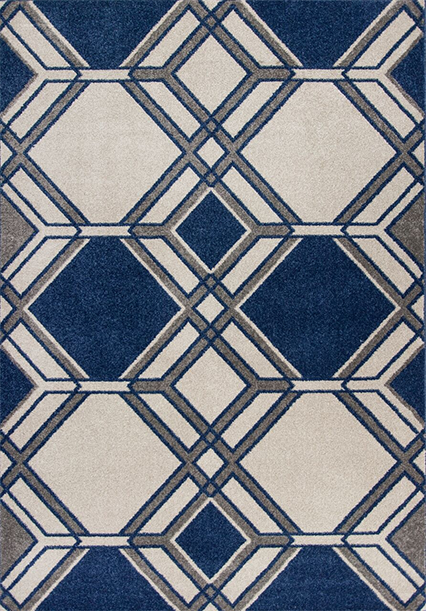 The Kas Lucia 2768 Ivory/Denim Grant indoor outdoor area rug brings a modern, elegant touch to your mid-century modern styled living space, both indoors and outdoors.
With its durable construction and kid-friendly design, this machine-washable blue rug is perfect for any lifestyle. Made in Turkey from synthetic fibers such as UV-treated polypropylene, this machine-woven indoor outdoor rug is great for use on your patio, kitchen, or kids' rooms.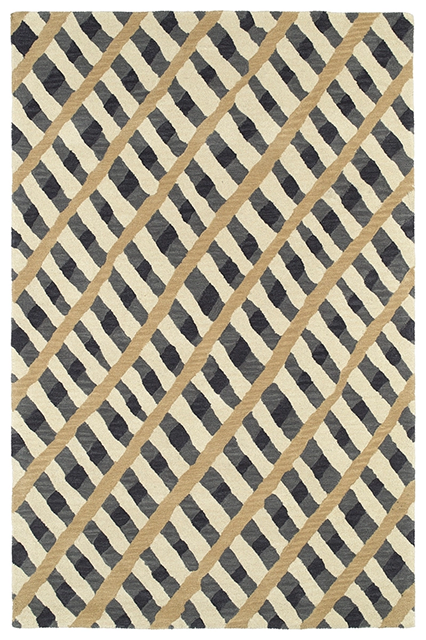 This mid-century modern rug features a geometric design and intricate detailing that is sure to impress any art lover. Made from 100% wool, it is soft, stain resistant, and durable, making it an excellent choice for any room in your home.
Boho Chic Living Areas
A Boho Chic living area is defined by its collected, yet carefully curated look. Furniture is often an eclectic mix of vintage and modern pieces, with textured fabrics and global-inspired patterns. The overall effect is warm and inviting, with a sense of history and nostalgia.
To complete the space, a beautiful area rug can act as the perfect foundation. The right rug will tie together all of the disparate elements, creating a cohesive and stylish look. When choosing a rug for a Boho Chic space, look for bold colors and patterns, as well as textured materials such as wool or jute.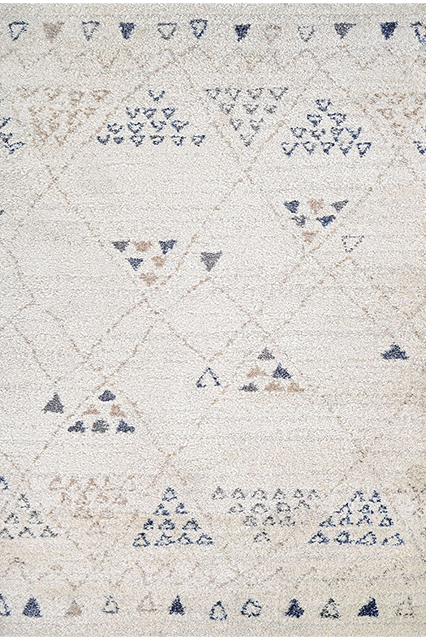 The Couristan Bromley Jakarta 4353/3159 Ivory Black Blue Shag Rug has a luxurious, textured appearance and feel that is created through the use of varying thicknesses of fibers.
This thick, modern high-pile rug is perfect for high-traffic areas thanks to its durability and functionality, and it can be used throughout your home or office to create a comfortable, cozy boho chic-themed atmosphere.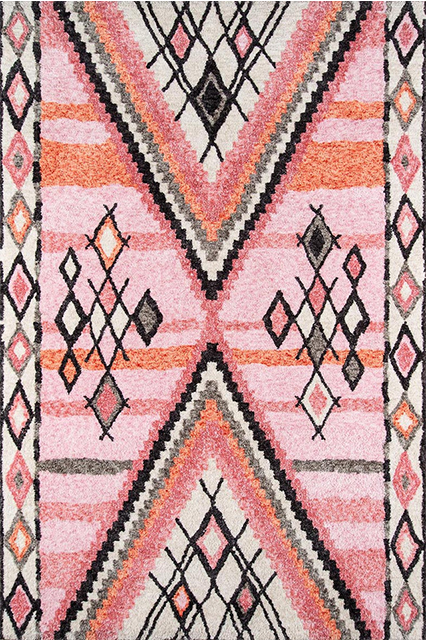 The Momeni Margaux MGX-02 Pink Area Rug is a beautiful and affordable way to add a touch of luxury to your home. Made from high-quality wool, this rug is easy to clean and sure to last for years to come. The soft pink color is perfect for any room, and the intricate design adds a touch of elegance.
Call Today
Rug Goddess is an online provider of high-quality rugs. We offer a virtually unlimited selection of options including color, shape, size, and brands. If you prefer, we can assist you with any custom-designed rug you may desire.
We offer exceptional prices on any of our rugs including Persian, Moroccan style, Jute, and any other type of rug you may desire.
Many of our rugs have sample sizes available if you want to try them before you buy. We offer free shipping within the continental United States on orders over $49 for deliveries.
Contact us today and let The Rug Goddess experts help you find and place an order for that perfect rug to compliment your home or office décor.